'Go confidently in the direction of your dreams. Live the life you have imagined.' ~ Henry David Thoreau
Silver Princess waves her languid branches, long silvery grey leaves and shining red flower heads in the breeze as if to gently guide us … "Over here dear traveller, this is your path, take this direction".
This eucalypt tree, Eucalyptus caesia, is also known as Caesia and Gungurru and is endemic to the Central Wheatbelt region of Western Australia. The name 'Gungurru' comes from the indigenous Noongar people of this region. The tree was in danger of extinction some years ago when it was only found inhabiting Boyagin Rock, a granite outcrop believed to be up to 2000 million years old, but has now become a popular cultivar and can be found in gardens and parks across Australia.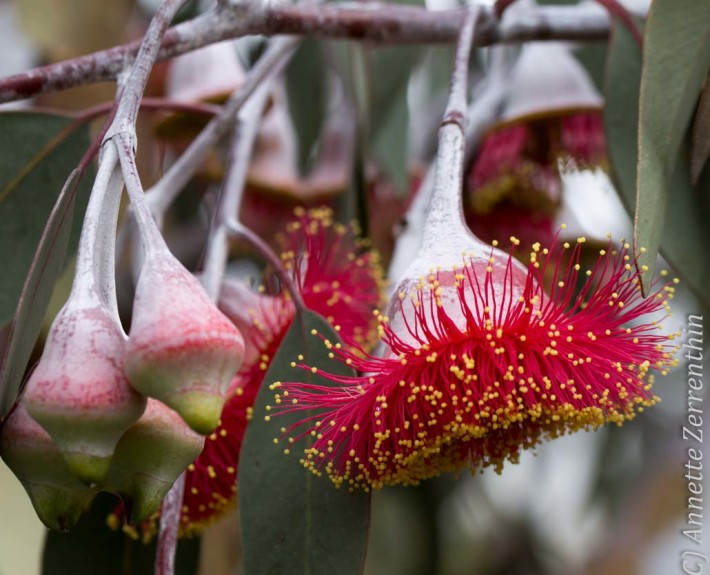 As her appearance suggests, the flower essence supports us on our life path when we are aimless, feeling flat, find ourselves without direction or not knowing which step to take next when standing at a crossroads. When having achieved a life goal the essence gives us the motivation to pursue a new direction.
Part of the Australian Bush Flower Essence range Silver Princess is included in the Combination essences 'Transition' and 'Travel'. In the later it resets our inner gyro system for latitudinal or north/south travel.
© 2013. Annette Zerrenthin