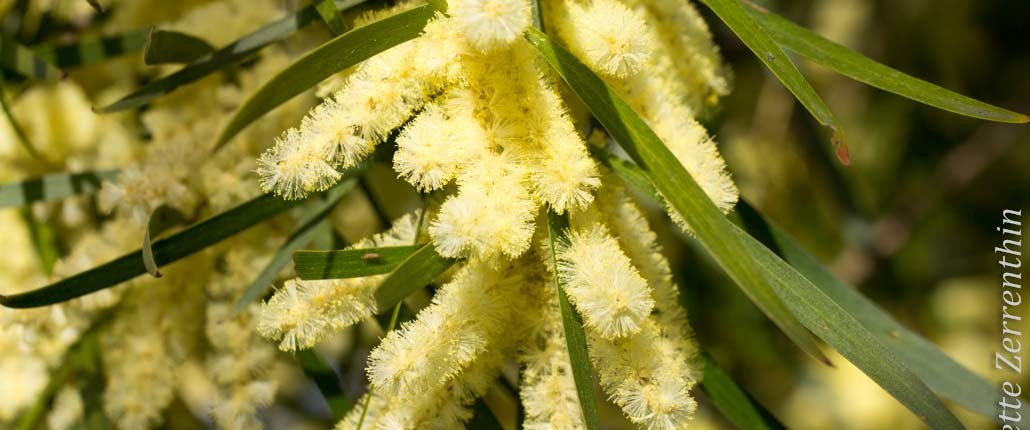 When I just had enough of Melbourne in Winter with the day cast in grey skies, whipped by fierce southerly winds and rain showers I am greeted by masses of soft and bright yellows covering trees and shrubs everywhere in gardens, parks and the country side. Bathing my eyes in the sunny bright yellow colour of Wattle flowers brings sunshine into my heart and hope of Spring being just around the corner.
In Australia, there are around 1000 variants of the Acacia species or Wattle as they are commonly known here. The seeds from some 120 varieties have been used as foods by indigenous Australians for at least 6000 years. The roasted seeds have coffee, chocolate and hazelnut characteristics and can be used in desserts, cakes and as coffee substitute. I recently enjoyed a delicious spicy chai made with wattle seeds.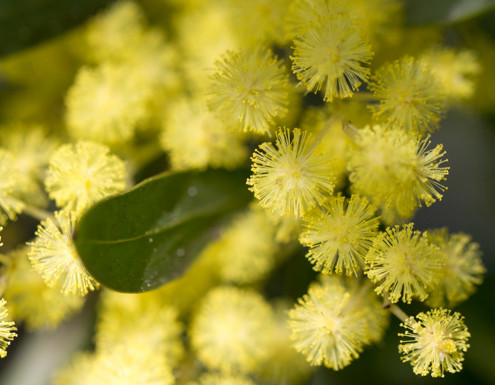 The flower essence Sunshine Wattle (Acacia terminalis) from the Australian Bush Flower Essence range helps to bring about acceptance of beauty and joy of the present … as when seeing a flowering shrub on a grey, cold day and smiling with joy. The essence supports people who had a difficult past and who are stuck there in their thoughts bringing the past into their present. It encourages optimism and joyful expectation.
"What, I sometimes wonder, would it be like if I lived in a country where winter is a matter of a few chilly days and a few weeks' rain; where the sun is never far away, and the flowers bloom all year long?" 
… and truly thinking of Melbourne in Winter I am reminded of those words by British actress Anna Neagle and I know I live in that country.
© 2013. Annette Zerrenthin