This is a close up of a Mulla Mulla plant that was growing in a pot on my balcony. I was fascinated by the raindrops suspended in the fine hair of the plant containing a mesmerising world of its own. This plant not only looks stunning but you can try its healing powers in a flower essence from the Australian Bush Flower Essence range.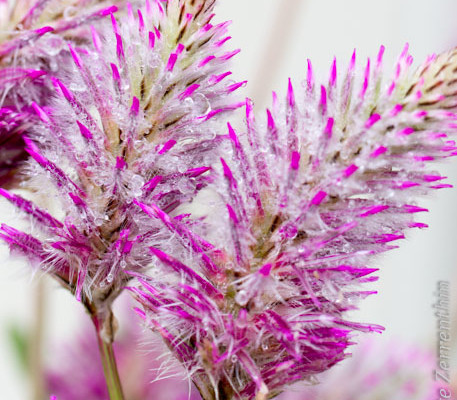 Pink Mulla Mulla supports trust and openness as well as deep spiritual healing.
Tall Mulla Mulla helps to feel relaxed and secure with other people and encourages social interaction.
Mulla Mulla helps to calm fear of fire and heat, and can support you when feeling stressed during the hot summer months.
© 2013. Annette Zerrenthin